In certain cases Swing Catalyst support will need the serial number of your Balance Plate in order to provide the correct calibration file for your plate, or to begin an RMA process the serial number is needed.
Applies to
Balance Plate 2
Balance Plate 3
Balance Plate 3s
Balance Plate component of the Motion Plate 5, or Motion Plate 6 (Balance Plate 3).
Relates to
How to find the serial number in software
You can find the serial number of the Balance Plate through the Swing Catalyst software by going to Settings, Hardware and click Configure.
Note Motion Plate customers: If you have a Motion Plate 5, leave the Sensor Plate version set to Motion Plate 5, and proceed with the instructions below.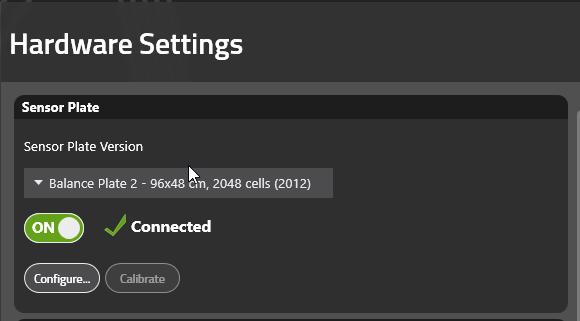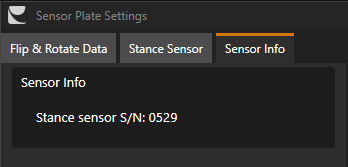 Navigate to the Sensor Info tab. The serial number should be listed under Stance sensor S/N. If it's not listed, unplug the plate and plug the USB cable into a different USB port and restart the software.
Locating the serial number on the actual plate itself:
The serial number of the Balance Plate is located on the bottom of the plate as shown in the picture.
For newer plates (Balance Plate 3s), the serial number logo is located on the side of the plate.