Introduction
This support article will describe how to setup a new Balance Plate 3 for use with Swing Catalyst.
Requirements
Computer with a free USB port.

Swing Catalyst 7.1.8 or later.
Installation
For installation details please refer to the attached PDF at the bottom of the article.
This article covers Balance Plate 3 and Balance Plate 3s.
Only looking to run a field calibration of your plate? Click here
Warning
Some issues have been seen with AMD 300-Series chipsets (AMD Ryzen 1700 / 2700 series ) with USB 1.1 devices. Specifically with the Balance Plate, where you only get 75 samples per second instead of ~145 samples per second. We recommend using a USB 2.0 hub which will allow the Balance Plate to stream at full sample rate.

There are no known issues as far as using the AMD 300 series chipsets with USB 3.0 devices.
Install the drivers from Windows Start Menu - Swing Catalyst - Drivers folder.
For 64-bit Windows, run "Balance Plate #2 Driver Installer (x64)"
For 32-bit Windows, run "Balance Plate #2 Driver Installer (x86)"
Do I have 32-bit or 64-bit Windows?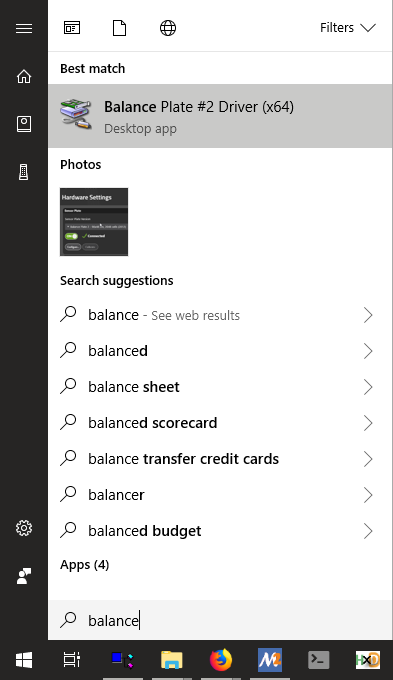 You can also find the drivers on https://www.swingcatalyst.com/drivers
If asked to install drivers, click yes.

Connect the Balance Plate to the computer.


Open the newly installed SE Utility

Select a camera or webcam and focus it on the Balance Plate.

Make sure nothing is laying on top of the plate aside from the logo mat and click Start.

Make sure you can see the utility from the Balance Plate.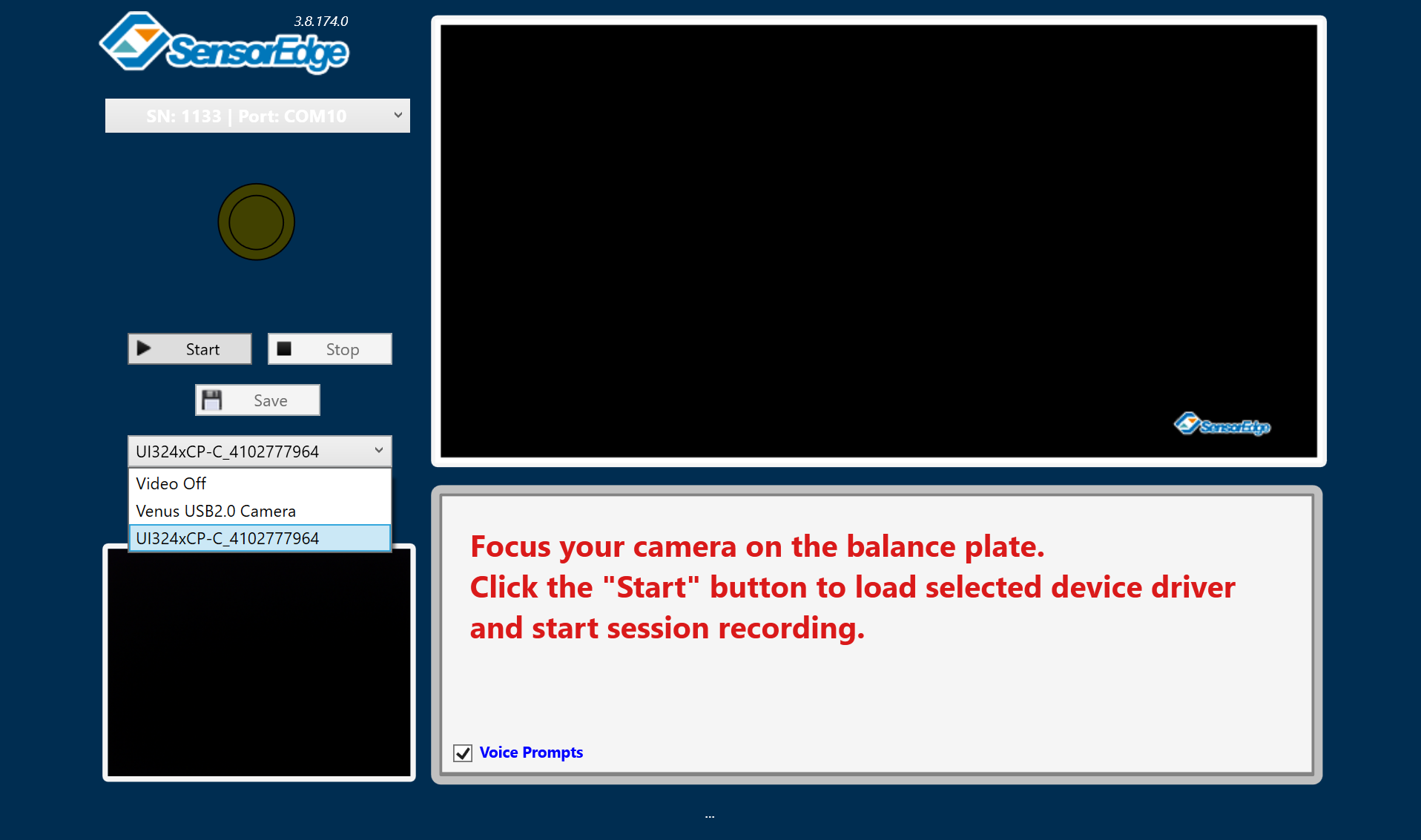 After clicking start a pop-up with a request to fill out warranty info will show up.
Please fill this in.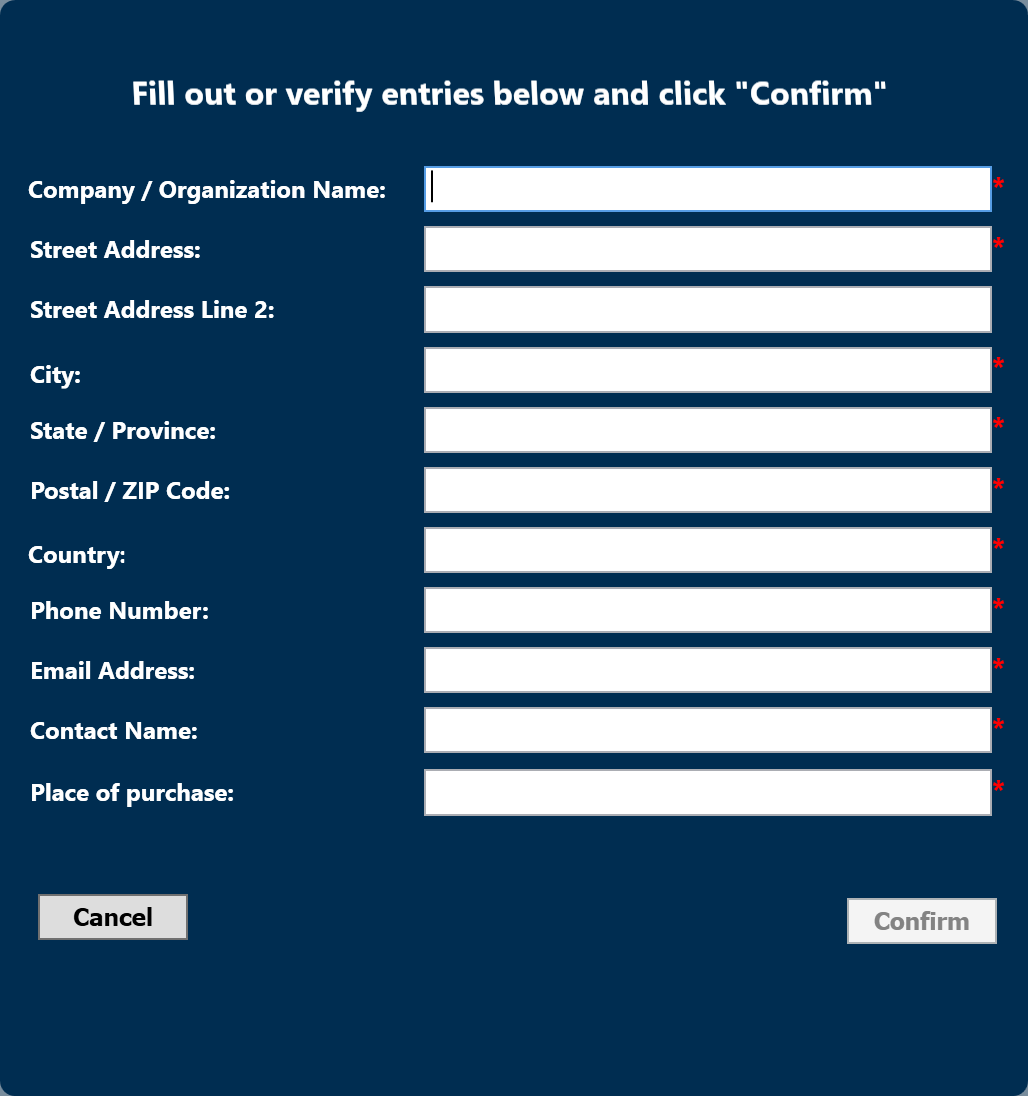 Once you've filled out the required information for warranty and service purposes click Confirm.
After the utility has recorded data with no one on the plate, it will ask you to step into positions, please make sure to try to follow this as accurately as you can.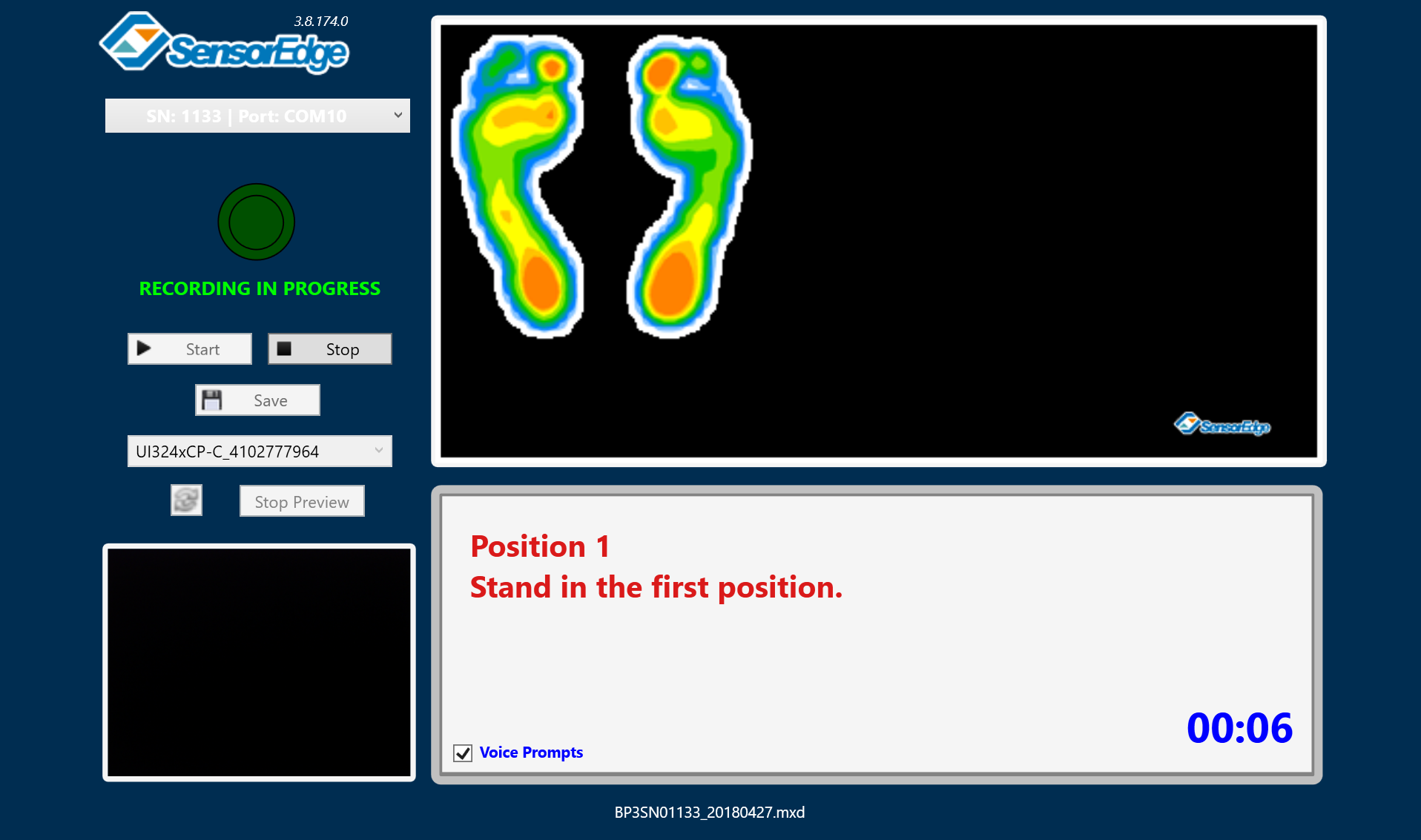 Once you have completed the session you will need to fill in your weight and approximate daily usage.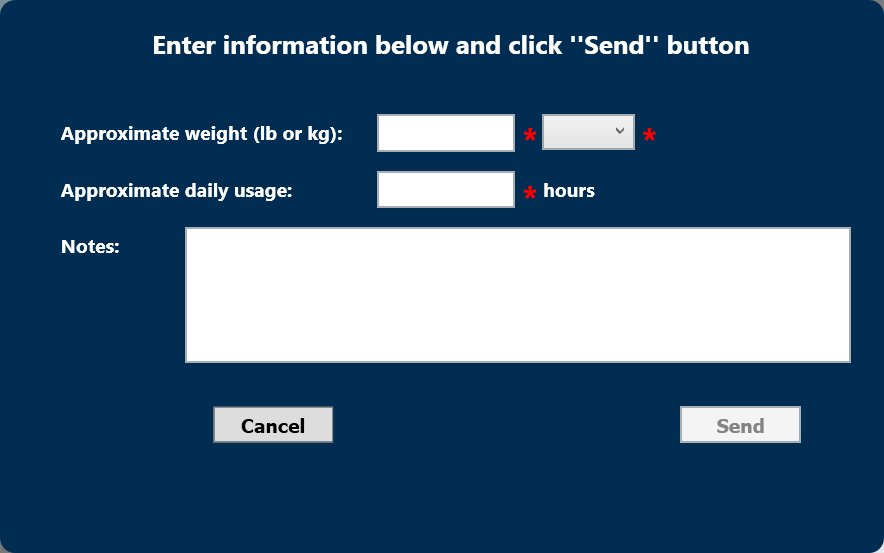 One the recording is complete you will be asked to save a new calibration file.
Save it to your Documents folder or Downloads folder, then close the calibration utility.
Continue with these steps:
Start Swing Catalyst and go to Hardware settings in the main menu.


Under "Sensor Plate Version" select "Balance Plate 3".

Make sure to enable the Balance Plate, and make sure it says connected.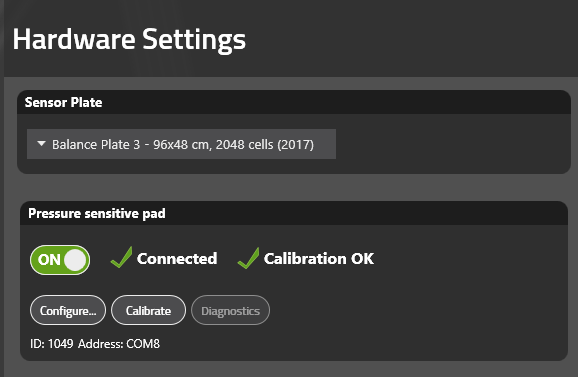 Click the "Configure..." button to open the configuration dialog.
Go to the Stance Sensor tab, and click Browse and Install.

Go to the directory you saved the calibration file. E.g C:\User\YourUsername\Downloads or Documents folder and select the mxd file you just saved from the SE Utility.

When installation is completed it will let you know and you can click OK to close the windows.

Your Balance Plate 3 should now be ready to use.
Start a new session in Swing Analysis and verify you get pressure readings in the Pressure and stance databox when capturing swings.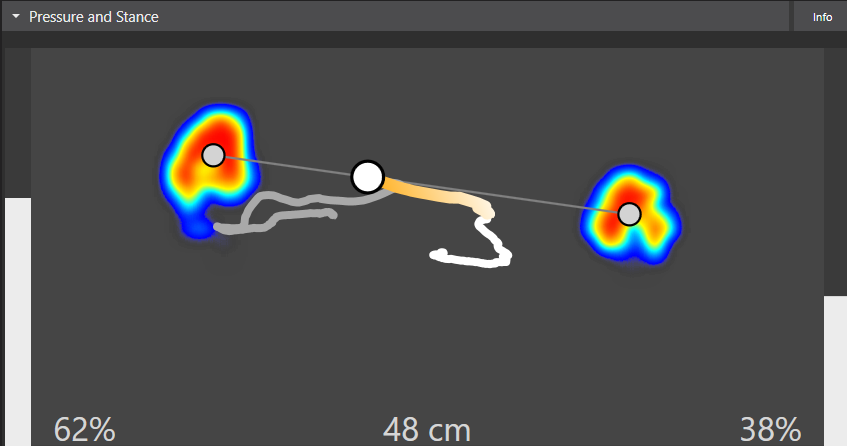 Note: It may be necessary to run a re-calibration of your Balance Plate with heavy usage, this can be done by clicking the diagnostics button in Swing Catalyst Settings, which will launch the SE Utility.

The Balance Plate is not showing as connected
Make sure the device is recognized by Windows.

Open Windows device manager. How?
Verify the Sensor Edge device is present under Ports (COM & LPT)

If it is not, or has a warning symbol, then try reinstalling the drivers and reconnecting the device to a different USB port.

Connect the device to a different USB port on the computer.
If using a USB extender, try connecting the device to the PC without an extender.
Restart Swing Catalyst.
Restart the computer.
If you tried all these steps and it still shows as not connected in Swing Catalyst, please contact support@swingcatalyst.com.