Introduction
This support article will describe how to setup a new Balance Plate 3 for use with Swing Catalyst.
Requirements
Computer with a free USB port.

Swing Catalyst 7.1.8 or later.
Installation
Install the drivers from Windows Start Menu - Swing Catalyst - Drivers folder.
For 64-bit Windows, run "Balance Plate #2 Driver Installer (x64)"
For 32-bit Windows, run "Balance Plate #2 Driver Installer (x86)"
Do I have 32-bit or 64-bit Windows?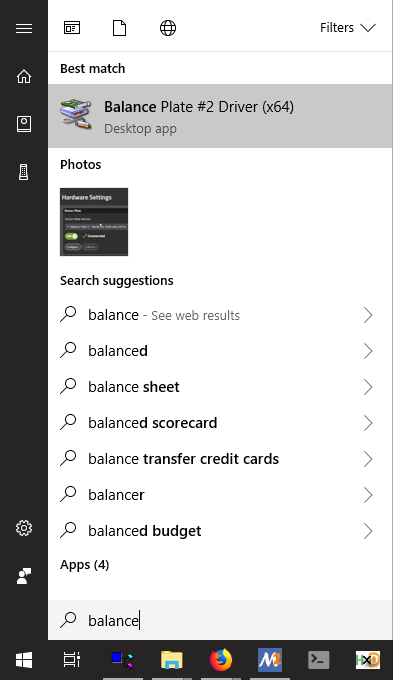 You can also find the drivers on https://www.swingcatalyst.com/drivers



Connect the Balance Plate to the computer.

Start Swing Catalyst and go to Hardware settings in the main menu.


Under "Sensor Plate Version" select "Balance Plate 3".

Make sure to enable the Balance Plate, and make sure it says connected.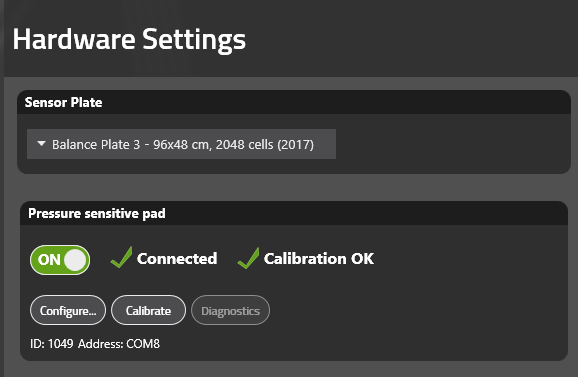 Device Registration
In order to use your Balance Plate 3 you will need to register your plate for warranty purposes.Go to http://cms.sensoredge.com/#/al/sn-registration and fill out the required fields.
Not sure what your serial number is? It is listed underneath the plate, but also will show up in Settings, as shown above.
Once you have downloaded the mxd file follow the instructions below.
 Click the "Configure..." button to open the configuration dialog.
Go to the Stance Sensor tab, and click Browse and Install.

Go to your downloads directory, likely C:\User\Yourusername\Downloads and select the mxd file you just downloaded.


Please note that installing can take a few seconds.


When installation is completed it will let you know and you can click OK to close the windows.

Your Balance Plate 3 should now be ready to use.
Start a new session in Swing Analysis and verify you get pressure readings in the Pressure and stance databox when capturing swings.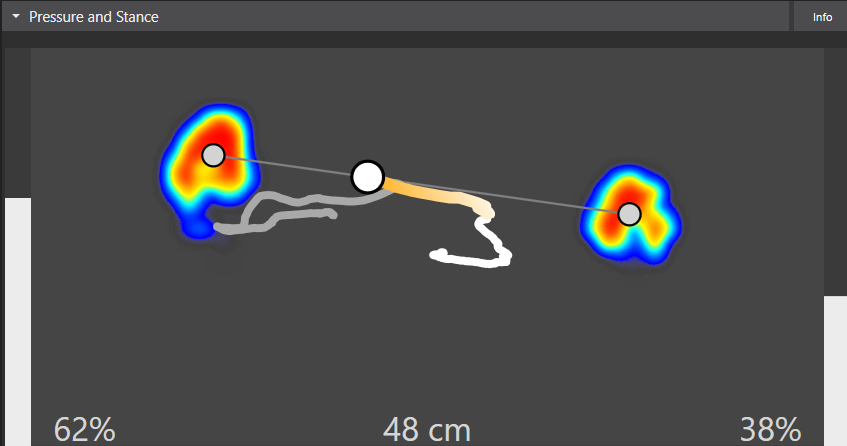 Note: It may be necessary to run a calibration when receiving your Balance Plate, this can be done by clicking the diagnostics button in Swing Catalyst Settings.
 Troubleshooting
The Balance Plate is not showing as connected
Make sure the device is recognized by Windows.

Open Windows device manager. How?
Verify the Sensor Edge device is present under Ports (COM & LPT)

If it is not, or has a warning symbol, then try reinstalling the drivers and reconnecting the device to a different USB port.

Connect the device to a different USB port on the computer.
If using a USB extender, try connecting the device to the PC without an extender.
Restart Swing Catalyst.
Restart the computer.
If you tried all these steps and it still shows as not connected in Swing Catalyst, please contact support@swingcatalyst.com.