How to use the Dragon USB 2.0 cameras with Swing Catalyst
This article covers how to setup and use the Dragon USB 2.0 camera with Swing Catalyst.
This camera does not require any additional drivers, as it is a DirectShow compliant camera it is plug and play.
For troubleshooting: Please see the troubleshooting section at the bottom of the article.
Step 1. Connect the camera to your computer and start Swing Catalyst.
Go to Settings -> Cameras and verify that the camera is identified by Swing Catalyst and shows up in the camera list.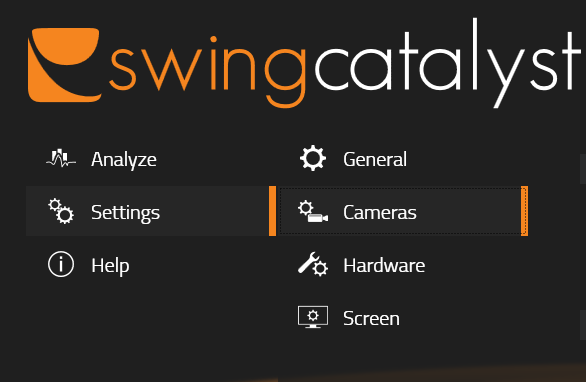 Camera is identified and listed.

In order to use the camera, we need to assign a camera angle for this camera.
Click where it says Disabled, and select a camera angle, then make sure the switch is set to On.

After that you can go back to Analyze -> Select a student (or create a new one) then start your session.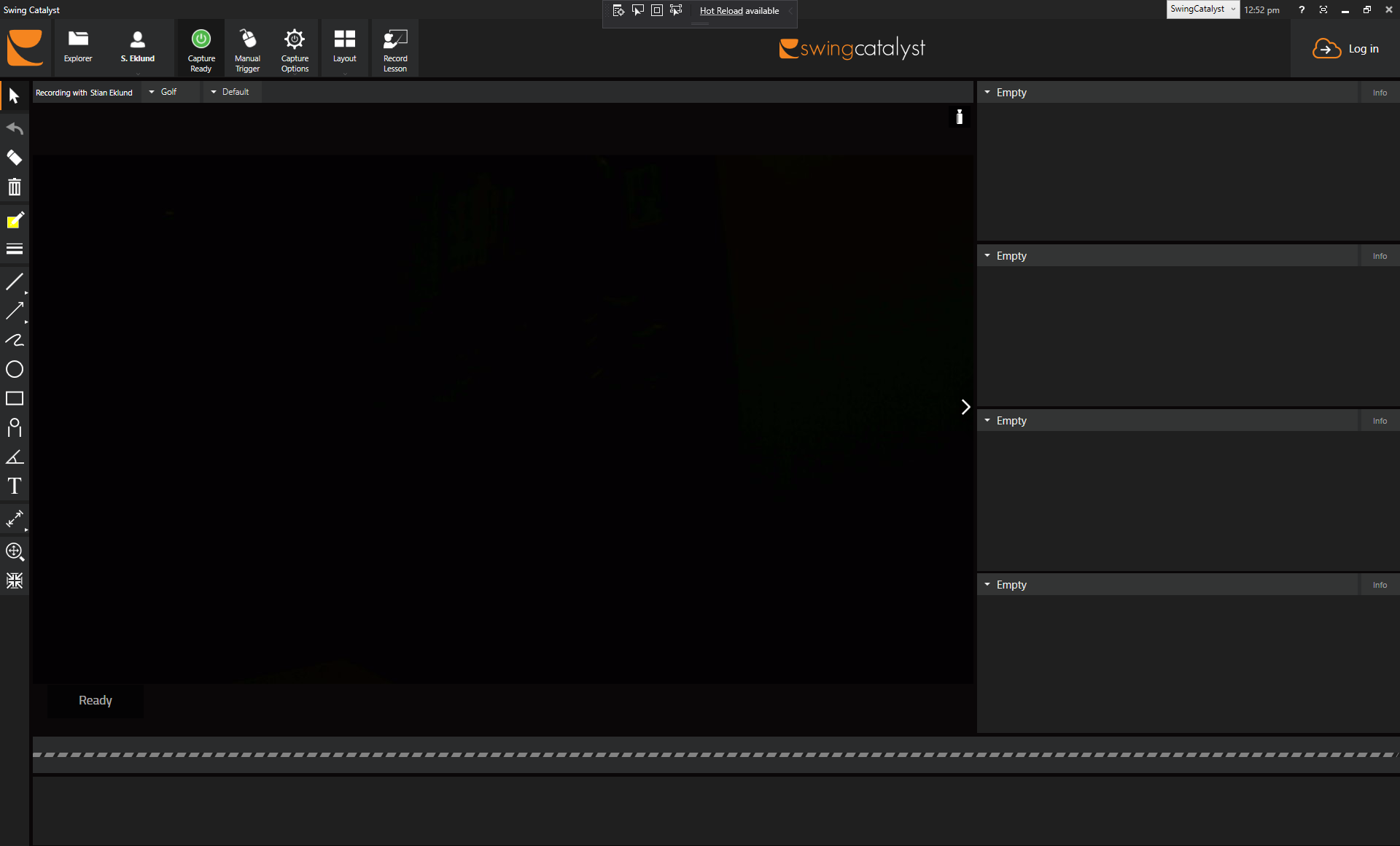 Camera Settings
Changing your cameras settings.
Note: This is generally not needed unless you wish to change the white balance or gamma. Exposure is by default set to auto and should be sufficient in most use cases.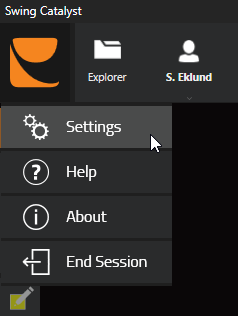 Go to the Swing Catalyst camera settings.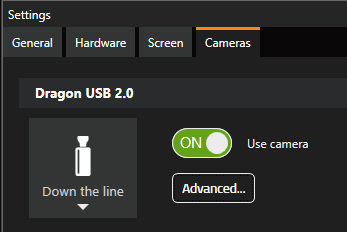 Click the Advanced button and navigate to the image tab. Camera settings are split up into two parts, the processing amplifier (brightness and contrast controls etc) and the Camera Controls (see second image below).
Note: Auto is only available for certain properties, such as white balance, exposure, and focus).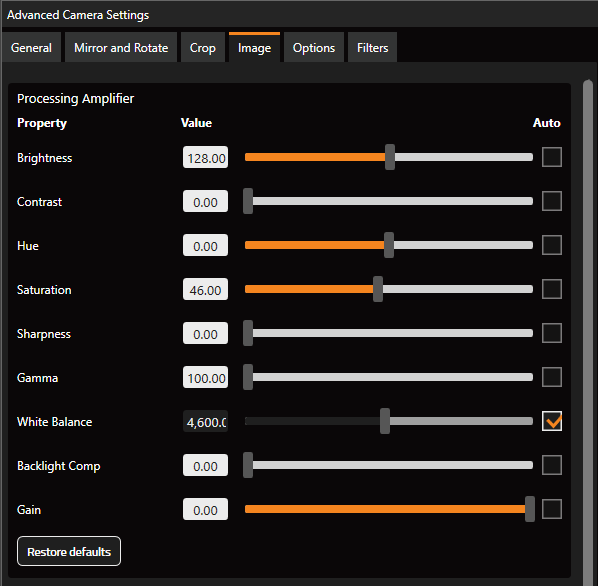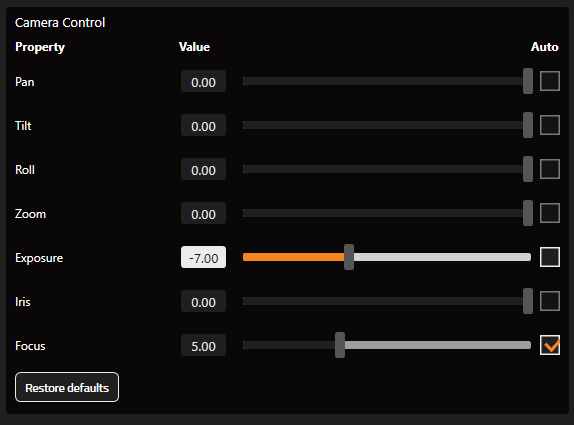 If you manage to make a mistake, you can always click on Restore defaults to revert your changes.
Low Frame Rate:
Frame rate may be lowered due to the exposure set on the camera.
By default the Dragon camera is set to auto exposure, if you don't have enough light, the exposure time per frame will be high, and the camera will be unable to provide a stable 120 frames per second.
If the exposure is too high, the frame rate will be reduced, and the recording will be blurrier.
The same happens when you try to take a photo on your phone when it's dark, the image can become streaky, this is due to the long exposure time (to compensate for lack of optimal lighting conditions).
Generally speaking, you should be able to get ~120 FPS as long as there adequate lighting or if you're outdoors.
Dropped frames:
If the camera is dropping frames (in this case it is not giving the FPS it should be), it can introduce visual artifacts.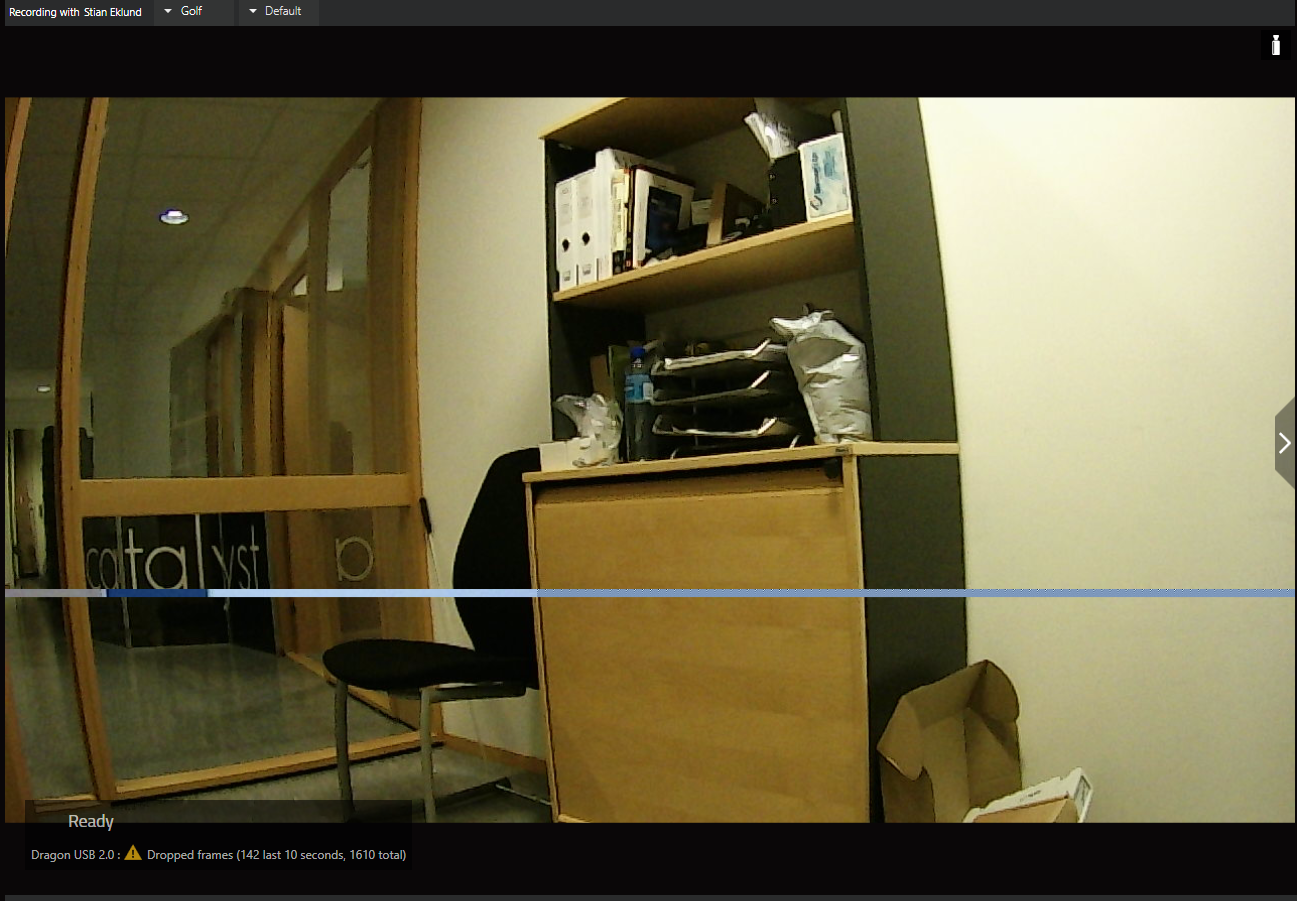 Make sure that the camera is connected directly to the computer, and ideally to one of the USB ports in the back of the computer.
You may have to try different USB ports to find one that works best for you, generally we want to avoid USB ports situated in the front of a desktop PC as the performance is poor.