How do I find out what version of Swing Catalyst I have installed?
There are two options:
1. Checking through Swing Catalyst itself:
Go to the main menu and select Settings -> General.
Click Show license configuration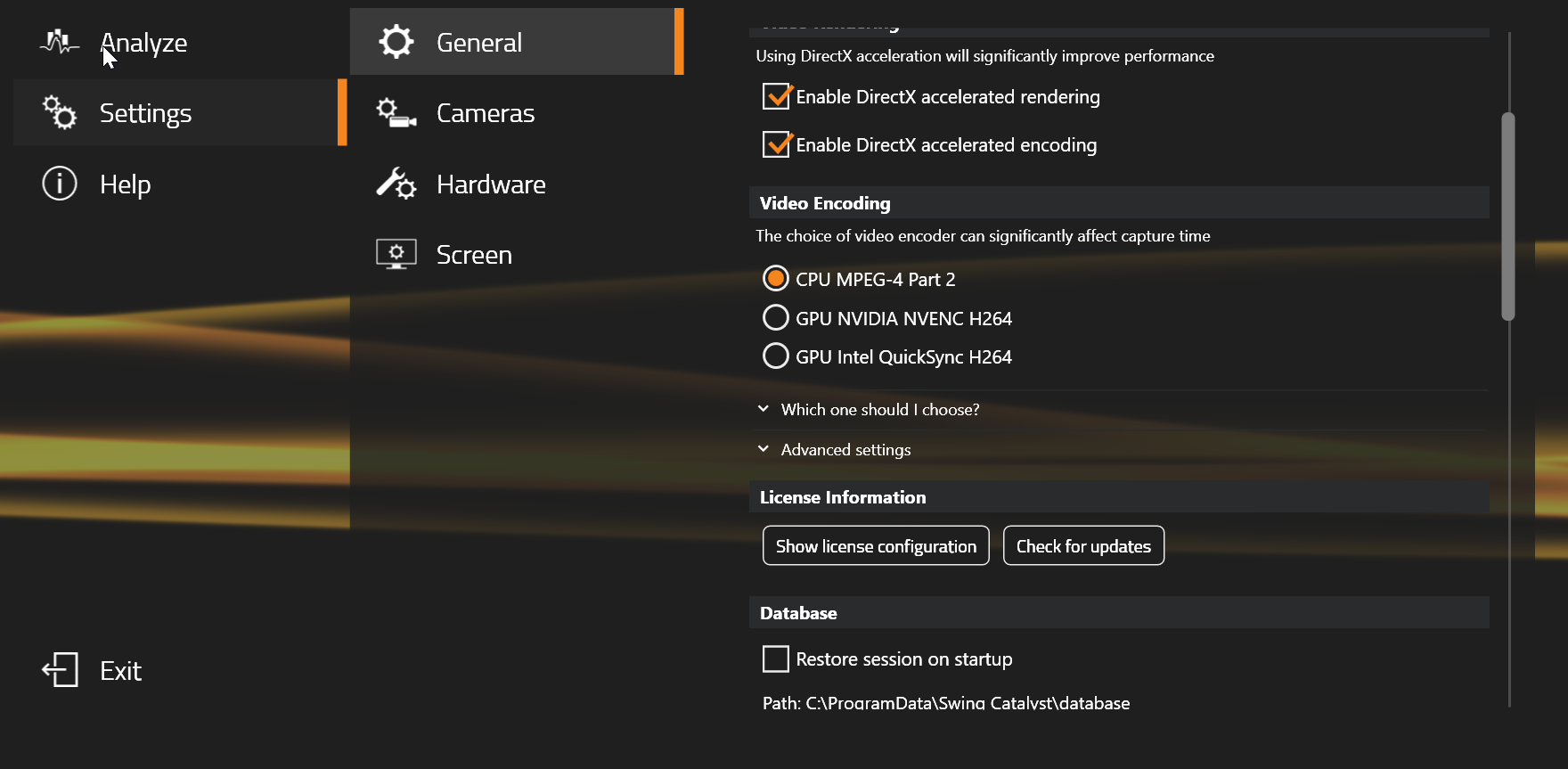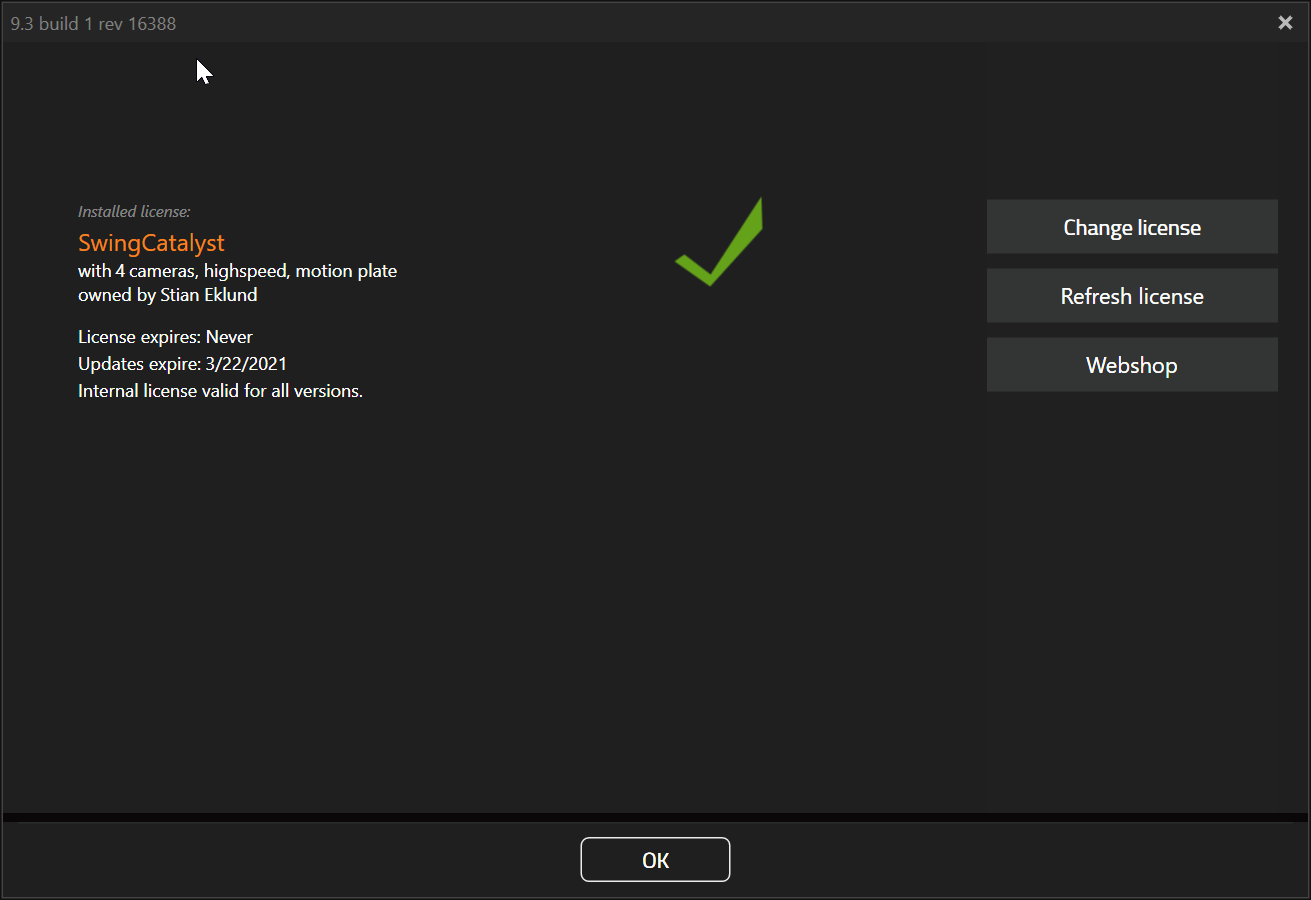 2. Checking through Windows Settings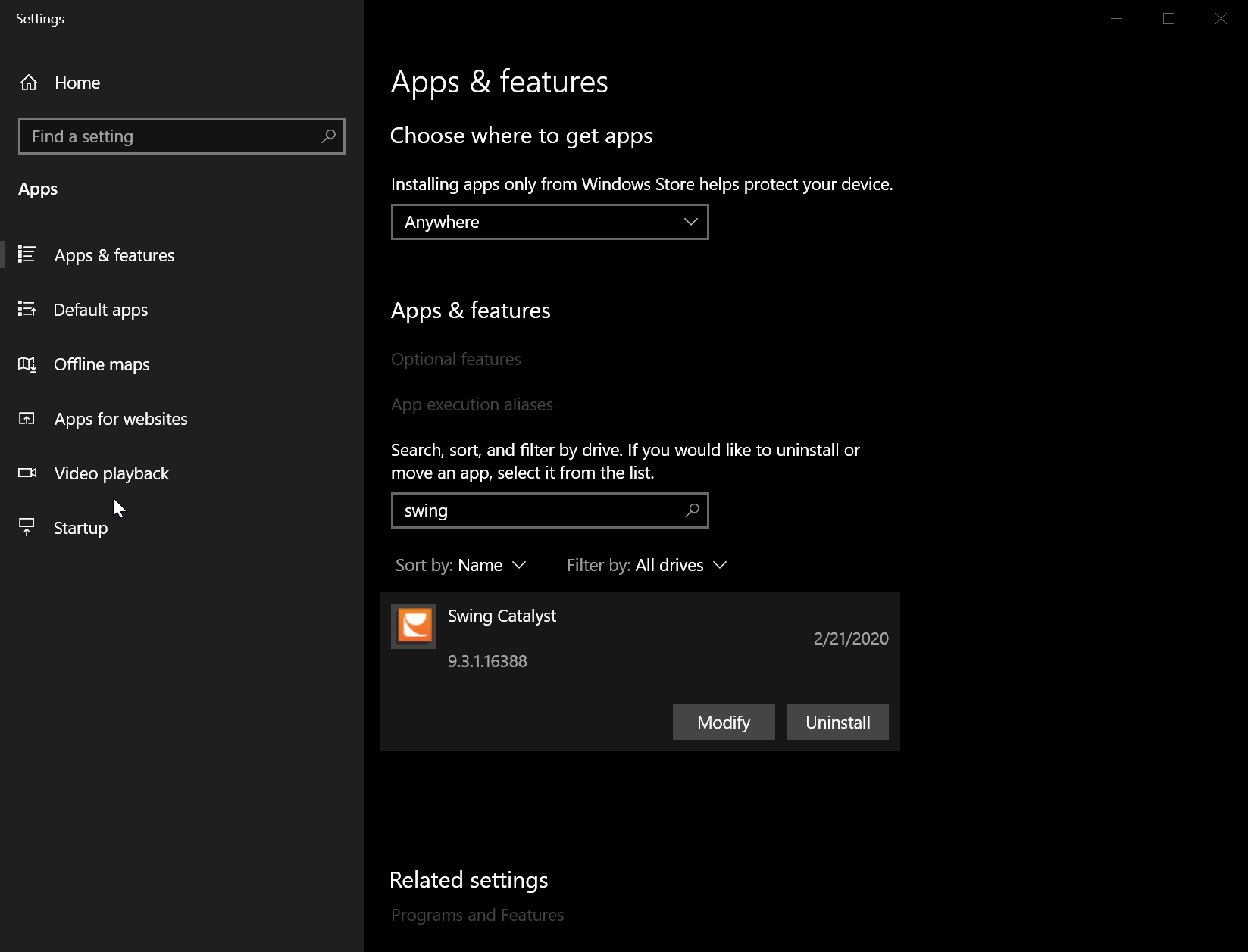 Don't have a valid support & update plan?
Note: If you have a software subscription this does not apply to you, support & update is included in the subscription.
Purchase a support & update plan and get access to the newest software today: https://shop.swingcatalyst.com/products/support-update-plan