How to roll back to a previous version of Swing Catalyst
This support article describes how to install a previous version of Swing Catalyst. Usually we do not recommend doing so, but in some cases it may be helpful to do so in the interim while a new version is being worked on.
Warning:
When installing Swing Catalyst that has a smaller major version than the version you had installed (e.g installing 8.0.5 from 9.1 or 9.0), Swing Catalyst has to load a backup database that matches the major version installed. This means when uninstalling 9.x and going to version 8.x it will load a database backup from the last time you used 8.x which means the new swings recorded in 9.x will not be accessible.
How to uninstall Swing Catalyst
Go to Windows Settings. Right click on the Windows icon on the Task bar

, and select Settings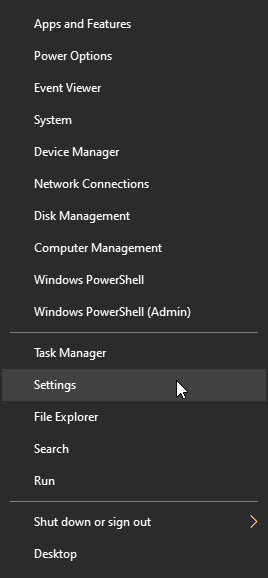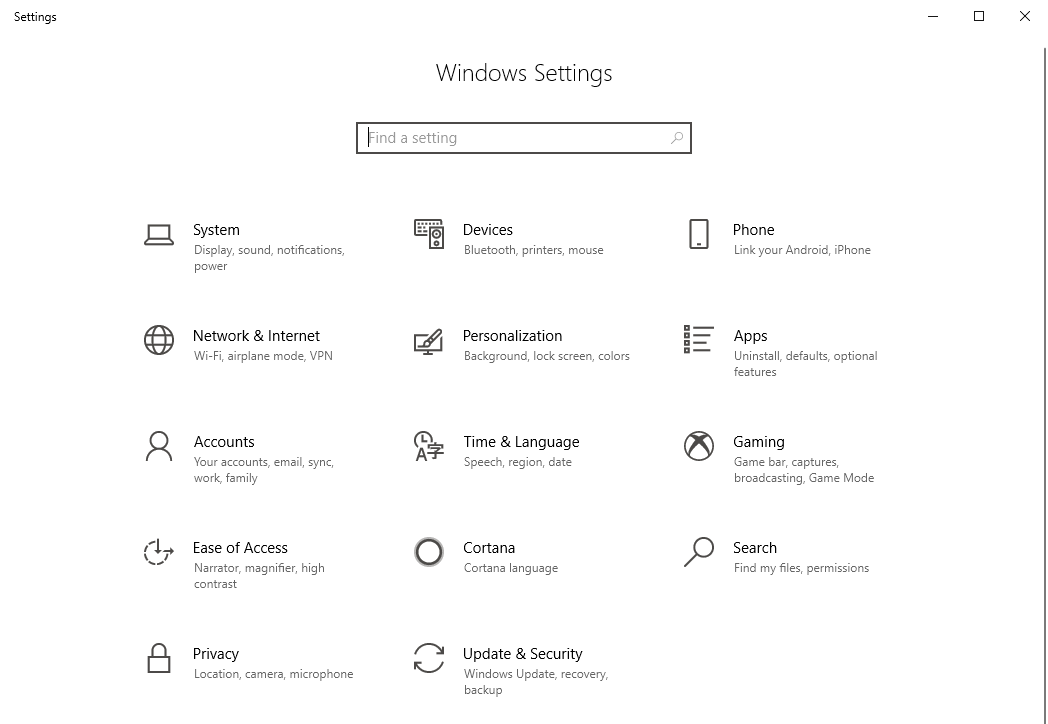 In Settings, click on Apps, then scroll down to you see Swing Catalyst, or type Swing in the search bar.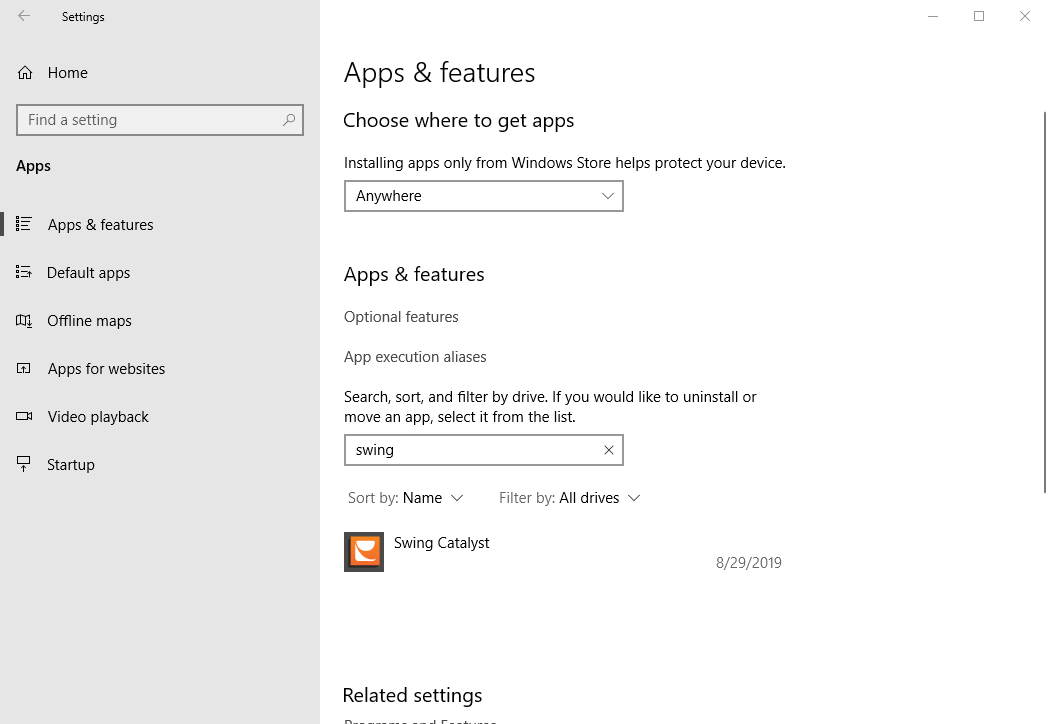 Click on Swing Catalyst then click Uninstall.

Click Yes and follow the on screen instructions.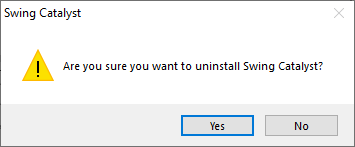 Installing an older version
Older versions of Swing Catalyst can be found in the archives:
https://www.swingcatalyst.com/downloads/archives (scroll down from the download section):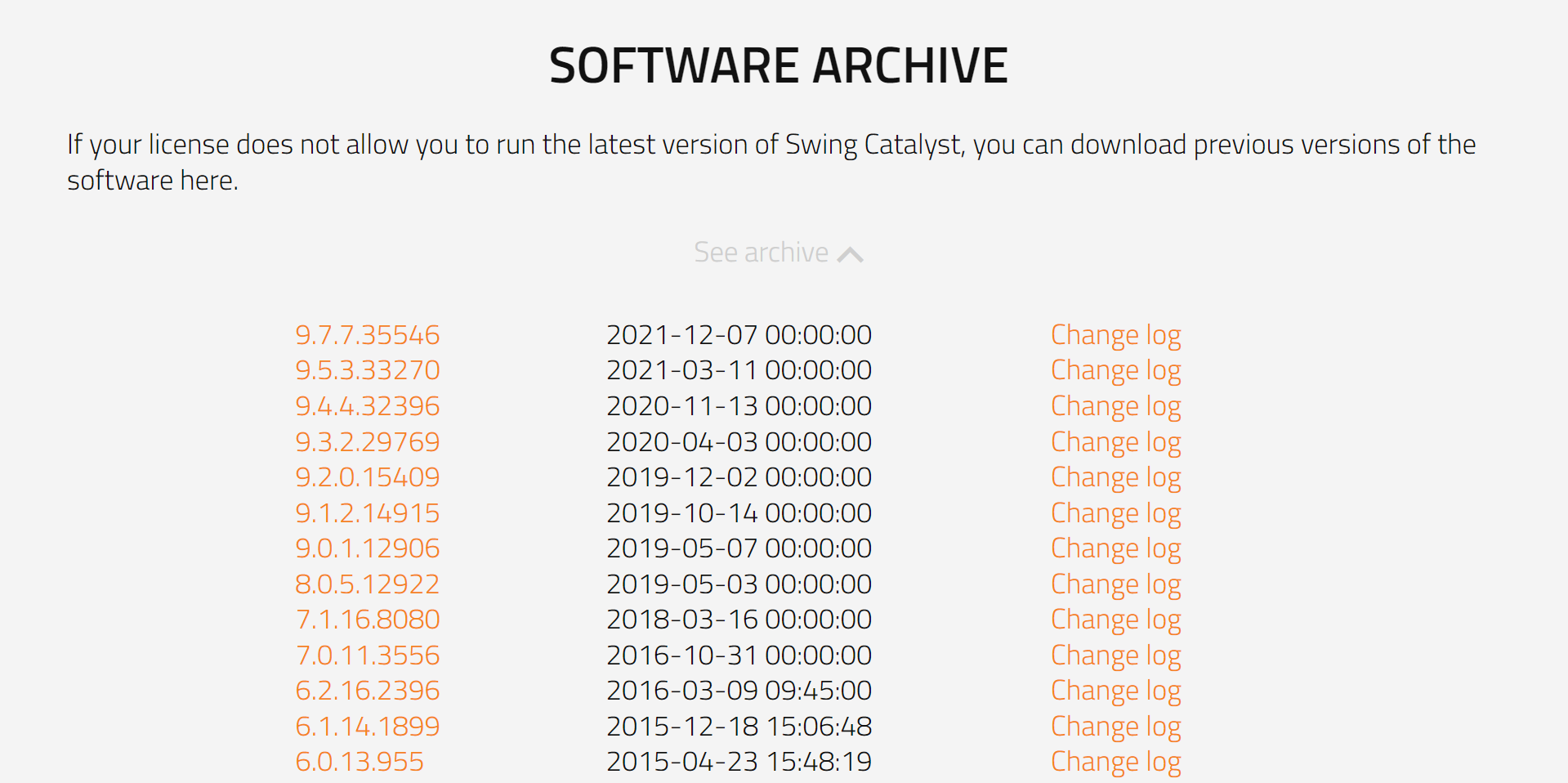 Click on the version you wish to install to download the installer file.
Example from the Chrome browser.

Files you download are usually put in the Downloads folder


Double click the version you wish to install and follow the onscreen instructions.