Introduction
This article explains how to find a summary of your computer's specifications.
http://windows.microsoft.com/en-us/windows/what-is-system-information#1TC=windows-7
Applies To
Determine if your computer holds up to our recommended computer specifications.
If you need to provide information about your computer to our support crew.
Related Topics
Windows 7
Open Windows Start Menu
Navigate to Programs -> Accessories -> System Tools -> System Information
A summary and detailed information is shown in the System Information window.
To export information to a .NFO file, click File -> Save...
Windows 8 +
1. Hold the Windows key on your keyboard and hit the r button.
2. In the Run dialog write msinfo32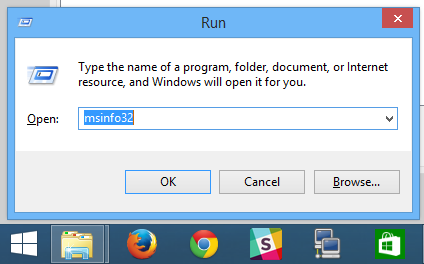 System Information: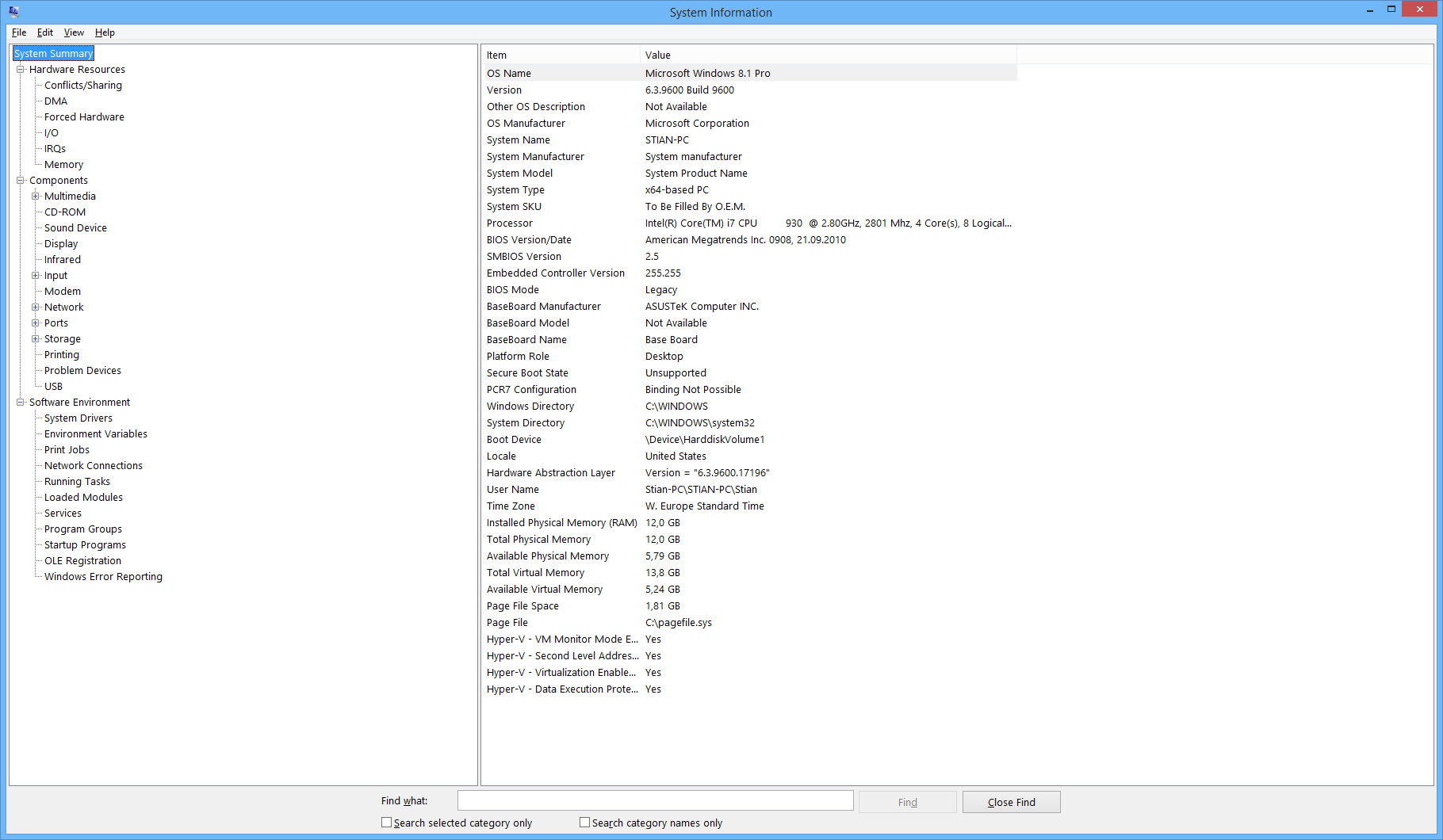 Basic information from the Control Panel