This guide covers setting up an email account in Swing Catalyst for sharing lessons.
You can find the Email Sharing settings in Settings under the General tab. Select the Custom radio button and fill out your email address & password. Note: You may want to look up or contact your email provider for the outgoing smtp server address. This is required to be able to send outgoing emails.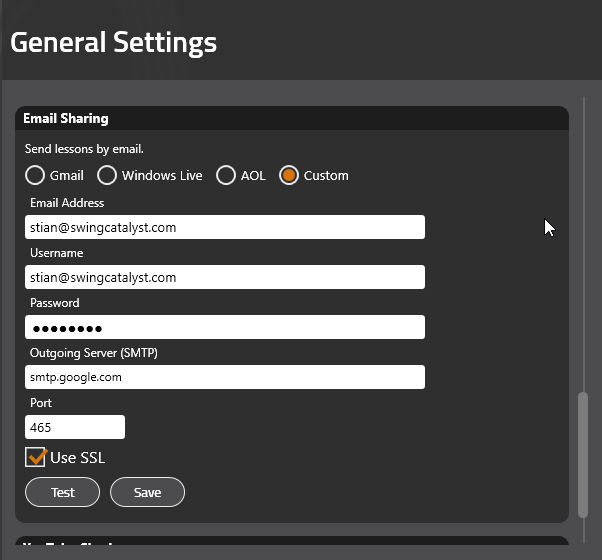 Please note that the port number & outgoing SMTP server will vary depending on your provider. Contact your email provider for more information.
Common outgoing SMTP ports are port 25, 465, or 587
SSL/TLS optional.